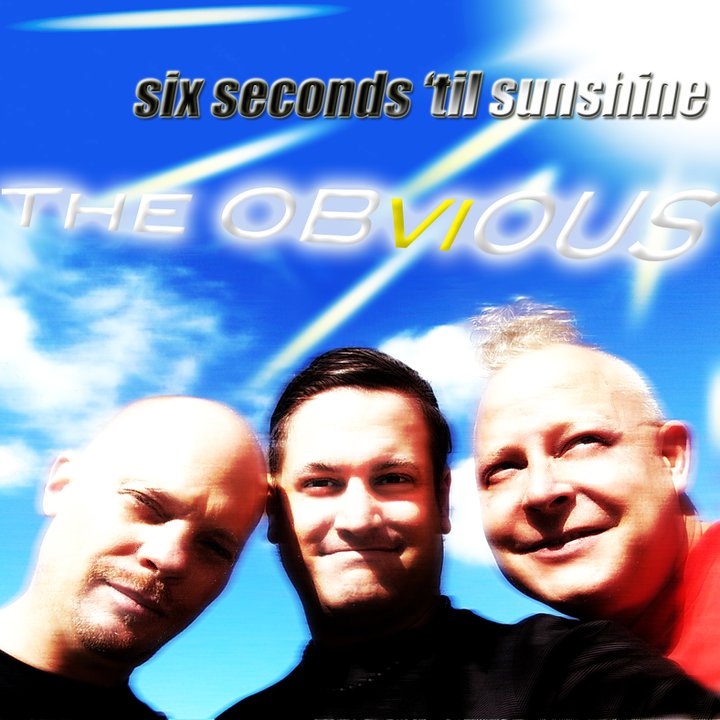 NEWS:
SEPT 4, 2011 Release of Flamethowers & Fire Eaters



MAY 5.2011The OBViOUS release Part One of their Happiest PODCAST in both English/日本語.
MAR 11.2011 We are happy to say that mr christopher is safe in Tokyo after the Japanese Earthquake/Tsunami. Please PRAY FOR JAPAN... and DONATE to help the victimes here.
FEB 15.2011The OBViOUS releases the DELUXE CD with additional 3 BONUS tracks.

DEC 9.2010 The OBViOUS "LiTTTLe PuMPKiN GiRL"
at #1 on Somojo Radio UK music charts! (Damn those Brits have good taste ;).

DEC 4.2010 NOW PLAYING: First Single: "LiTTLe PuMPKiN GiRL" on SOMOJO Internet Radio (LISTEN NOW!) & FaceBook
NOV 29.2010 BOOKLET AVAILABLE NOW. Free download below!
NOV 10.2010 ALBUM NOW AVAILABLE ON iTUNES. Links above!
NOV 5.2010 Watch the new album release unfold on Twitter!
LYRICS: | Intro | Songs: 01 | 02 | 03 | 04 | 05 | 06 | 07 | 08 | 09 | 10 | 11 | 12 | 13 | 14 | 15 | 16 | 17 | Credits |
01) THe HaPPieST DaY oF MY LiFe ザ・ハッピエスト・デイ・オブ・マイ・ライフ
02) SMiLe スマイル 
03) a MiLLioN THiNGS ア・ミリオン・シングス
 
04) you You YOU!  ユー・ユー・ユー!
05) MoNT SaiNT MiCHEL モン・サン・ミッシェル
 
06) JuST SaY THe WoRD ジャスト・セイ・ザ・ワード
 
07) LiTTLe PuMPKin GiRL  リトル・パンプキン・ガール
08) WHeN You STaY ? 蛍の夜 ウェン・ユー・ステイ 〜 蛍の夜
 
09) VoiCe oF ReaSoN ボイス・オブ・リーズン
11) LoVe iS So FReaKiN' CooL  ラブ・イズ・ソー・フリーキン・クール
12) ToMoRRoW iS aNoTHeR DaY トゥモロウ・イズ・アナザー・デイ
13) BONUS TRACK:  THe HaPPieST DaY oF MY LiFe* - ReMiX (feat. Hassy)
ボーナス・トラック: ザ・ハッピエスト・デイ・オブ・マイ・ライフ - リミックス (フィーチャリング Hassy)
14) BONUS TRACK: LiTTLe PuMPKin GiRL (aCouSTiC MiX)
ボーナス・トラック: リトル・パンプキン・ガール
 
15) BONUS TRACK:  WaiT TiL ToMoRRoW (ReDuX) 
ボーナス・トラック: ウェイト・ティル・トゥモロウ (ReDuX)
16) BONUS TRACK:  FiRe  (Jimi Hendrix) 
ボーナス・トラック: ファイア (ジミ・ヘンドリックス)
17) BONUS TRACK:  FuNK YeSTeRDaY 
ボーナス・トラック: ファンク・イエスタデー
| Intro | Songs: 01 | 02 | 03 | 04 | 05 | 06 | 07 | 08 | 09 | 10 | 11 | 12 | 13 | 14 | 15 | 16 | 17 | Credits |